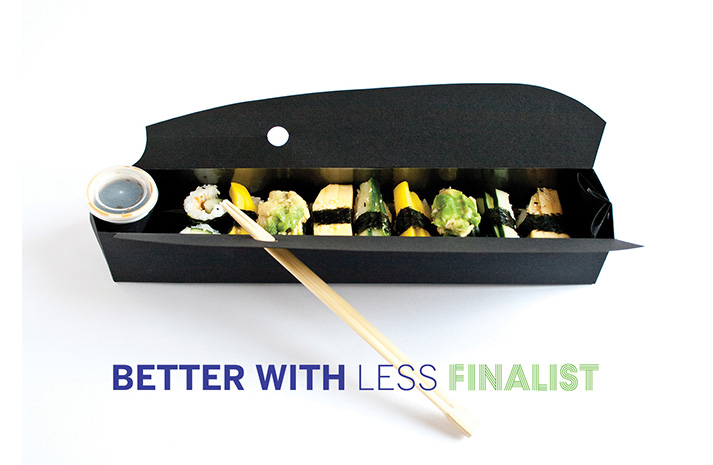 Nominiert für den BETTER WITH LESS Design Award!
YES! Ich freue mich sehr, dass es mein Sushi Take-Away Verpackungskonzept FUNE unter die 10 besten Verpackungsdesigns des betterwithless Design Awards by Metsäboard geschafft hat!
Es gibt auch ein Publikumsvoting unter folgendem Link: www.betterwithless.org/vote
(Die Ergebnisse des Votings beeinflussen aber nicht die Jury-Entscheidung.)
Vielen Dank an die Jury für die Nominierung!
_
So happy to announce that I am a nominee for the betterwithless Design Award by Metsäboard! My sushi take-away box designconcept is one of 10 shortlisted designs.
If you want, you can vote for your favourite design! (But it will not effect the jury's decision of the overall competition winners.)
Big thanks to the jury!